Welcome and thanks for taking your time to stop by!  I built this company from the ground up and have poured my heart and soul into it. What started as a hobby turned into a part-time side gig and grew into a full time business.  The American dream!  While I do still seek out and carry an assortment of clean, low hour John Deere and Kubota tractors, I find a lot of enjoyment discovering new attachments to help grow one of the more complete and unique tractor attachment offerings found anywhere.  Small business isn't without it's challenges, but I wouldn't have it any other way.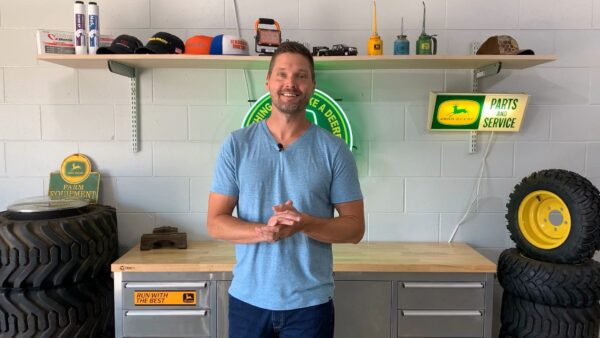 While I do have a lot of fun, I take great pride in providing a different take on the term "dealership". Without any shareholders to please, manufacturer obligations, nor any other restrictions, I'm able to truly hand pick tractors and attachments based on my own selective criteria. Equipment that is feature-rich, well constructed, and affordable.  A Trifecta if you will. Simply put, I'm not like any other dealer around and I have no intentions to start any time soon.
It sounds cliche, but I am not in it for the sale. This is the hobby I would pick up if I were retired and looking for something to do. It's what I enjoy and doesn't feel like I'm "going to work". I like helping others, I like educating, and I find myself learning something new every day! My YouTube channel provides answers to countless questions being asked by my past customers and I use that as a method to educate those new to the tractor world or wanting to stay current with the latest and greatest offerings. I don't know it all and make my fair share of mistakes, but I'd like to at least help shorten that learning curve so we don't all have to learn it the hard way.
Oh, and I'm often asked about the meaning of the name "Good Works" Tractors.  It's really pretty simple and Matthew 5:16 says it all.  "In the same way, let your good deeds shine out for all to see, so that everyone will praise your heavenly Father."  As a Christian, I should strive to live my life to honor the Lord.  I certainly fall short of this calling at times, but it doesn't mean I'm throwing in the towel!  
Thanks for taking the time to stop by and I hope you enjoy your visit!
~ Courtney Scott, Owner